Everybody need work, and work always need files,or you have to make or keep some files on your desktop, or in your office cabinet.
Sometime you have many files together and you don't want any page of them to be lost, but if you staple them together, it will be a trouble when you want to separate them later, or the files are too thick to be stapled, so in these cases, the binder clips will be the best choices, to clip them together, it will be very convenient and easy to realize these functions, because, you can bind the documents together with the binder clips, and when you want them to be separated, you just need to remove the binder clips, and that's very easy and convenient !
Binder clips are also often used to clip the tickets, because, there are always many papers together, and you can not staple it, so in many cases, the binder clips are the best choices.
However, the binder clips also have tremendous usages, it can be applied in wide ranges of our life, for example, you can use it to clip the bags at home (if you open a bag of food and could not finish it right away, you need to reseal the bag after that, but some bags they don't have the resealing functions, so you can use a binder clip to reseal the bag, otherwise your food inside will become deteriorated shortly and will not be edible).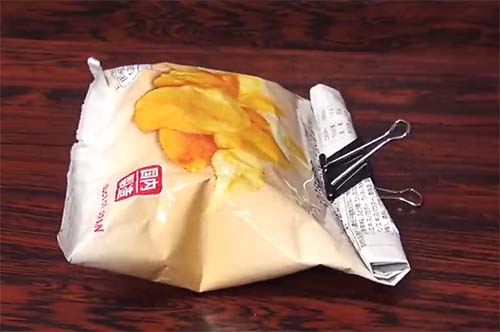 and you can use it to clip you neckties at home, to clip your clothes when you dry them outside, (so that it will not be blown away by the wind!), you can also use it as a bookmark,or even a easy phone holder, etc. Etc. … I would like recommend you to watch the video on youtube to get more tips about binder clips, just type "binder clips" in the search bar of youtube, and you will see how useful a binder clip could be, those videos are amazing !
Well, how many binder clips we have ? look, we have the most basic one—black one, and then the colorful one, we have them in the packing of plastic boxes, paper box, blister card and various bags, and the soft grip one, feels more soft for the handles, the silver color one, and the one with printed logo,  the one with hollow out figures, such as the emojis, that is very interesting. And the the most beautiful one—with fashion patterns or designs(fashion binder clips), it's becoming more and more popular now…and the one with a special handle, the handle is funny or creative, and the one with a memo handle, you can stick a note on the handle, which sometime help you remind something(maybe quite useful,right?) , and the one is magnetic, which means, after clipping some files, card or paper, you can just put it on the steel panel without falling down, you know, sometime it is very useful and convenient to let people see it.
And finally, we also have the spring clips, a very typical and common one.
Well, these are our family of binder clips, our main products, we sell more than 1 billion pcs of these binder clips every year, we are the one of the biggest manufacturer of binder clips in the world.
---
Post time: Dec-18-2021